Benetti Macchine, Han Biraderler and Arnes Mekanik Makina return at Izmir Marble Fair
---
Benetti Macchine SpA, world leader in the production of machinery for marble and mining extraction, will be present at the Izmir Marble Fair from 30th March to 2nd April with Han Biraderler (HNB) and ARNES Mekanik Makina, which act as Benetti Macchine local sales partners for pre and after-sales services.

For the occasion it will be shown to the Turkish market the model CSM 968 (chain saw machine for the cultivation of open pit quarries capable of performing vertical cuts up to a depth of 7.30 meters and horizontal cuts up to 4.50 meters on marble, limestone and similar stones) and introduced the new chain saw machine CST 966 4x4 Next Gen, consisting of a Benetti Macchine cutting system mounted in the rear of a Terna produced in collaboration with the multinational company Caterpillar.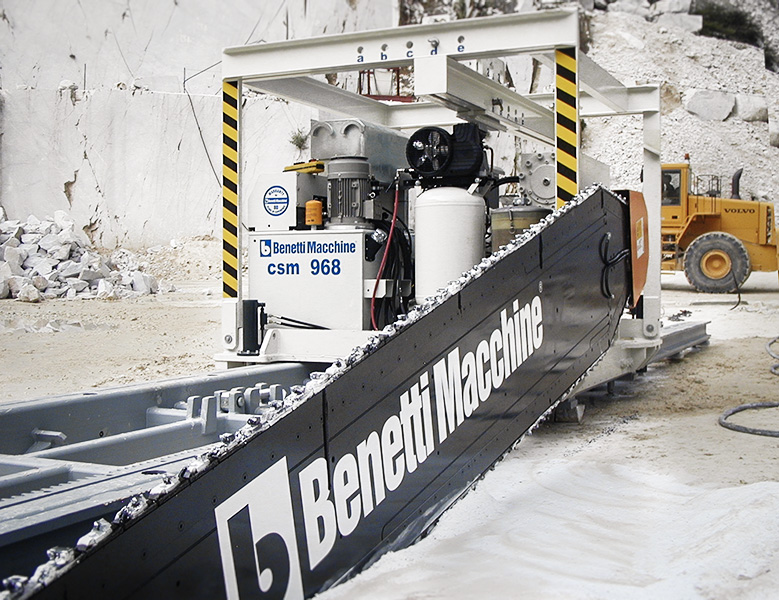 Benetti Macchine aims to spread its presence in the Turkish market thanks to the support of its commercial partners HNB and ARNES that are perfectly able to give constant support to customers at every stage of the purchasing experience focusing in particular on:

• Constant technical support from qualified personnel
• Machine installation, testing and commissioning service
• In-depth training for operators to optimize the management of installed machines
• Support and immediate delivery of original consumables and spare parts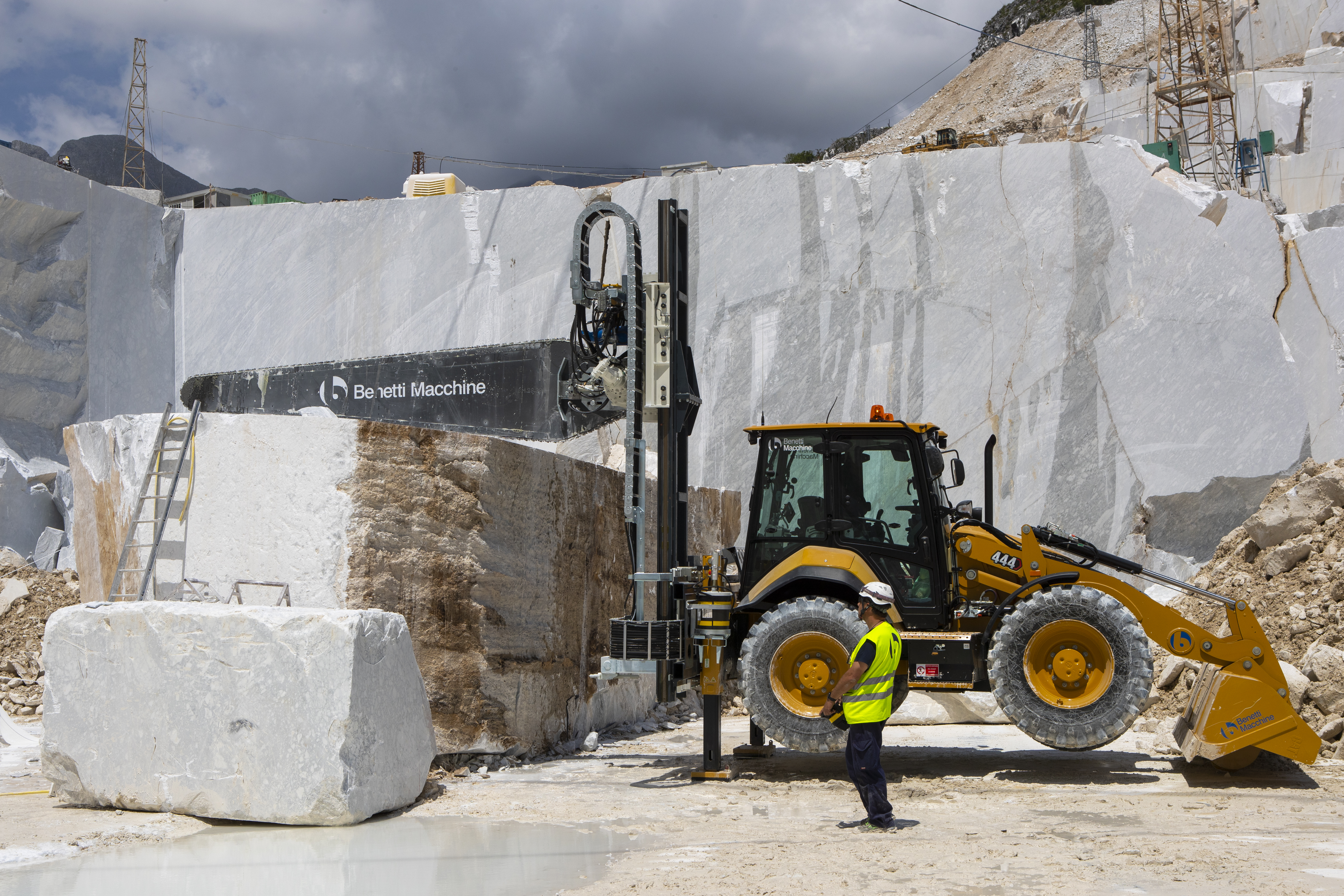 Quality, excellence, Made in Italy and customer services: these are the keywords of Benetti Macchine's vision and its strategic partners.